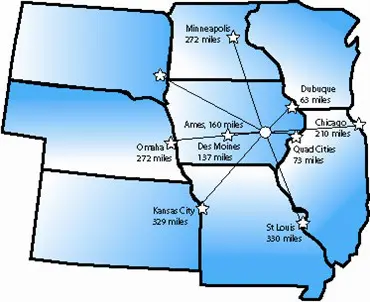 Finding Mount Vernon and Lisbon, Iowa is easy!
Located just 15 minutes east of Cedar Rapids and 25 minutes north of Iowa City on Highways 30 and 1, Mount Vernon and Lisbon are conveniently located in the heart of Eastern Iowa and are just hours away from the largest metropolitan areas in the Midwest.
Whether you're looking for a weekend getaway, visiting the area, or just driving through, Mount Vernon and Lisbon are worth exploring!
Please click the links below to open Department of Transportation Maps of the two communities.
Mount Vernon, Iowa – DOT City Map Google Map of Mount Vernon